Norwegian Champion
Croatian Champion


Thunder lives in Croatia and is owned by Nikolina, kennel Bashira. He's a very sweet and charming boy.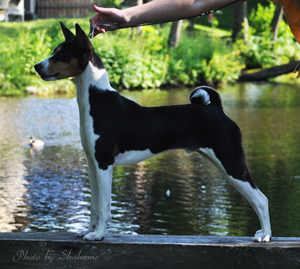 Born: November 29, 2012
Breeders: Maria Kindberg & Therese Kindberg, kennel Shahrans
Owner: Nikolina Simunec, kennel Bashira, Croata
Thunder has done very well in the show rings during his first years. He has many BOB puppy, BOS puppy and placements in the group as a puppy. He has not less than 8 CC's, many BOB's and is Norwegian Champion. Thunder gained his Croatian champion title quickly and we are very excited to follow him as he takes on the show rings further down in Europe.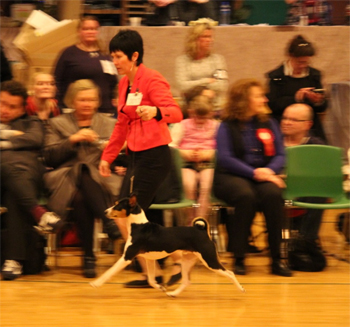 Health test results:
Fanconi Syndrome: Clear/normal by pedigree
PRA BJ1: DNA tested carrier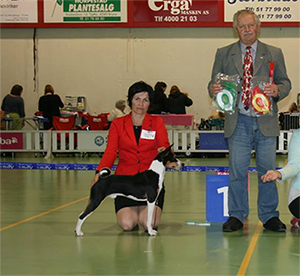 Show results:
8 x BOB
1 x BOS
8 x CC from Norway
3 x CC from Croatia
1 x R-CC
1 x CACIB
1 x R-CACIB
4 x BOB junior
CQ & placements in 'best male'
Norwegian Champion
Croatian Champion
4 x BOB puppy
4 x BOS puppy
BIG-2 puppy - Norway nat. show 2013
BIG-2 puppy - Norway nat. show 2013
BIG-4 puppy - Norway nat. show 2013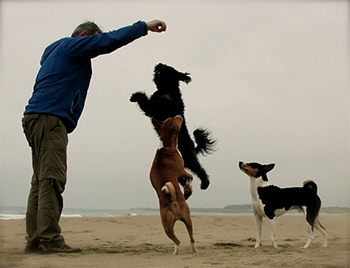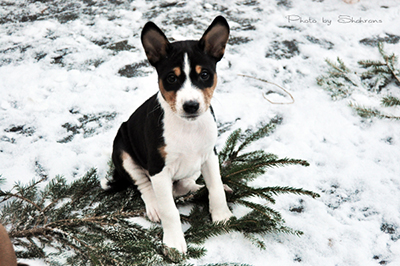 Ch Kimwitu's Valentino
Ch Wakili Signet Gianni Versace
Ch Arubmec's Hi-Jacked
Ch Signet After Hours Party
Ch Jasiri-Sukari Pup Music
Ch Meisterhaus Politically Correct
Ch Sukari-Jasiri Soda Pup
Ch Behukai Egyptian Treasure
Ch Sonbar's Tom Terrific For Ajibu

Ch Sonbar's Phoolish Pleasure At Cumback

Ch Sonbar's Incandescent Icicle
C-Quest Jokuba Double Play
Ch C-Quest Just Push Play
Ch Jokuba Gestu Et Fama